NailsPOS is built at the request of Nails Salon Owners; Fully functional, nice design, easy to use.
You can manage anywhere, unlimited users, and unlimited storage of data.
Go to the Apple Store, search for NailsPOS download to iPAD register for a FREE, no need to put in Credit Card in or sign any contract.
NailsBooker is part of NailsPOS, designed for Cell Phone so Owners, Workers and Customers can schedule appointments anywhere.
Before using NailsBooker, the owner needs to Register with NailsPOS first and use NailsPOS account to Log in to NailsBooker.
for iPhone: go to Apple Store, search NailsBooker for Android Phones: go to Play Store, search NailsBooker
Advertise
In NailsBooker, there is an Advertise function that posts:
- Nail Supply stores
- Advertise businesses
- Selling salon
- Buying salon
- Hiring Nail Technicians
- Job Wanted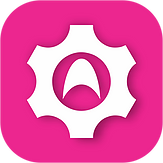 Resources
In NailsBooker, there is a Resources with helpful information:
- How to start up a Nail business
- Rules & regulation in Nail business
- Tips when open a Nail salon
- How to market Nail business
- Many helpful resources for Nail salon...v.v.